My Turn Essay Competition 2012 Nfl
Brian Garfinkel/Associated Press
The United States' dominance of American football is one thing blocking the sport's inclusion in the Olympics.
A funny thing happened as the concept of fielding a basketball "Dream Team" in the Olympic Games evolved over a decade-and-a-half.
The United States lost.
Though it was once unthinkable, it happened in 2004, at the hands of the Argentineans. A bronze medal and the eventual overhaul of USA Basketball resulted. But that was hardly the most significant development to come out of the whole ordeal.
The world caught up with -- and finally slayed -- a red-white-and-blue Goliath. Though a devastating blow to that particular team, it validated the notion that the game could be played internationally at the highest level.
So now, with NFL training camps opening and the world's attention turning to London and the 2012 Olympic Games, the question can be asked: Could American football enjoy the same type of evolution?
"In basketball, 50 or 60 years ago, we were killing people, and look at it today," said USA Football executive director Scott Hallenbeck. "Because everything's at hyperspeed right now, I might suggest you could cut that 50-year window in half, or to a third of what it was. With how fast things move, we could be closer than you think."
Those outside the American football community are far more skeptical. One Olympics source said that the idea of this sport being added to the games is "not even in the realm of possibility," citing the removal of baseball and softball -- games that are further along internationally than football -- due in part to American domination.
That's not stopping the International Federation of American Football from moving forward. Formed in 1998, the federation joined SportAccord, an overarching international organization designed to unite sports federations, as a provisional member in 2003, and gained full membership in 2005. Forming a federation was one of the first steps toward inclusion in the Olympics; joining SportAccord was the next.
The governing body applied for recognition by the International Olympic Committee earlier this year, taking the third step toward becoming an Olympic sport; a decision from the IOC is expected by the end of the year. Hallenbeck said that while many of the qualifications for recognition are "not clear at all," the IFAF is in compliance with two that are cut-and-dry -- a sport must have at least 50 federations, and it must have at least one federation on each continent.
There are now 64 American football federations worldwide; the incorporation of an African federation last summer, in Nigeria, filled the final continental void for the IFAF.
If recognition by the IOC comes, only one step would remain -- entrance into the Olympics. That, everyone admits, is still a long way off. But some insist that, despite the hurdles ahead, it's not a pipe dream.
"In theory, if we get recognition this year, which we could, we'd be in play for 2020," said Tommy Wiking, the Sweden-based president of the IFAF. "Our next shot after that is 2024, and the decision on (pursuing) that will be made in four or five years. If everything goes our way, 2024 is possible. Do I think we'll be in the games in 2024? No, not really. I think we'll have IOC recognition -- if not this year, then next year -- and (we'll) go from there."
Though basketball might seem a good example for American football to follow, rugby's path is more appropriate. That sport will return to the games -- after being excluded for 96 years -- for a two-pronged trial, with competitions featured in Rio de Janeiro in 2016 and in the 2020 Games. Rugby's backers had to battle for that achievement, and their view of football's chances is bleak.
Joining the global scrum
The version of rugby that will be played in the Olympics will be considerably different from the game in its traditional form, thanks to changes that were made to overcome three stumbling blocks that also face American football.
The first is a numbers problem. The Olympics caps its participants at 10,500 competing athletes and coaches. Rugby in its traditional form includes 15 players per team, with seven reserves on each side. The game that will be staged in Rio, on the other hand, is "sevens," a faster, nouveau version that features just seven players on each squad. Making a similar adjustment to American football could be problematic, thanks to the structure of the game.
The second issue is gender equality. The "sevens" version of rugby is better suited for participation by both men and women. While there are women's football leagues in the U.S., the sport is predominantly played by men on an international level.
Rugby, which has taken a rocky path to Olympic inclusion, could serve as an example for American football. (Lars Hagberg/Associated Press)
The third issue is related to the Olympics' relatively compressed three-week length. Traditional rugby, which is quite brutal, couldn't be played every day; American football would face the same hurdle.
And those are just the preliminary barriers, according to those who went through the process with rugby.
"The challenges that (American football) has is their lack of a global presence," said Nigel Melville, CEO of USA Rugby. "Rugby is played in over 115 countries and they're all members of the International Rugby Board. To progress to the Olympic level, the sport needs to be global. Softball, for example, came out of the games because it wasn't global. Golf, on the other hand, got in. But all the sports there are being played pretty much globally. American football is recognized globally as a sport, but it's not played globally."
Teaching, coaching and playing traditional, 11-on-11, full-contact American football is an expensive and involved process. Globalizing the game isn't as simple as, say, putting up two hoops and handing a basketball to a group of kids.
Recently, the NFL has tried to solve that challenge by exporting -- yup -- a modified version of its traditional game.
"Flag football has become the focus (of international growth)," said Chris Parsons, NFL vice president of international. "Flag is growing fast. Mexico's an example of its development -- we have over a million kids in Mexico participating. We've gotten great support, we bring in sponsors, we hold a proper tournament every year. In Japan, it's one of five sports that kids can participate in at school. It's mandatory that schools have five sports, and flag football is one of them."
The idea, for now, is that flag football can be a gateway to the traditional game in these places around the world. That kind of creative approach might be necessary -- as it was with rugby -- to meet the Olympic challenge.
Leveling the field
Earlier this month, the U.S. lost for the first time in international football competition, dropping the U-19 IFAF World Championship to Canada with a 23-17 loss.
It's true that the U.S. team might not have been the very best our country could offer. It's also possible that the other countries in the tournament took the event more seriously than the U.S. squad. But by any measure, the fact that an international team stood up to a big, bad U.S. roster dotted with current or future collegiate players is a positive development for the game.
USA Football is trying to increase the sport's global appeal. (Courtesy USA Football.)
However, there's still a sizable talent disparity. There's no doubt that if American football were played at the 2012 Olympics, the U.S. team would romp through the field like it was playing "Madden" on the rookie difficulty setting.
How does the rest of the world stack up? For now, Canada, Mexico and Japan are on the second tier internationally, according to Wiking, Parsons and Hallenbeck. The next level, from a playing standpoint, includes some combination of Germany, Austria and France, depending on who you talk to. No one's arguing that those countries are anywhere close to truly matching the U.S. But Wiking says that gap might not be quite as enormous as one might assume.
"To be honest, there are players in Austria and Germany, if given a fair chance at an NFL camp, that I think would take a roster spot," Wiking said. "I have no doubt. We have guys in Germany where, if they started playing here and went to college, they'd make it. The problem is, if they don't go to college in the U.S., there are coaches that just think that the players aren't worthy."
The problem, Wiking explains, isn't just stateside. In most other countries, athletes grow up playing sports in club systems run by national federations rather than playing at schools. The people who run the federations know that college coaches in the U.S. are unlikely to want their players working with a national team in the summer. So they aren't eager to export their players and risk losing them to a collegiate team.
Basketball, baseball and hockey don't face these issues. Teenagers from around the world are allowed to enter those drafts, and it's common for U.S. teams to cull talent from other countries' developmental programs.
Wiking optimistically projects that American football players in other countries are "six to eight years away" from competing with top college players in the U.S. and "12 to 15 years away" from competing with NFL players.
Most team sports in the Olympics are developed enough internationally that around 12 countries, on average, are able to compete in them. There's no question that far fewer than a dozen nations would be able to compete in American football. It is possible, according to Wiking, to gain acceptance with just eight countries at a competitive level, but football's far from that number, too.
"The game has to develop to the point where our world championships are flat-out competitive," Hallenbeck said. "Six of the eight teams there are competitive at the men's level, but you're still talking about college grads that aren't even making it to the Arena League. The first step, really, is (to) start seeing more international players in the NFL, like you see in basketball now, where it seems like every team has an international player or two."
But first ... the world
The NFL and various American football federations share a very real interest in international growth. The NFL has given those federations access to its resources, along with permission to distribute NFL Films footage throughout the world. It's why Parsons' team works closely with Wiking's and Hallenbeck's groups.
"To me, (Olympic inclusion would) do three things," Parsons said. "First, it'd legitimize our sport as a participation sport around the world, not just one played in the U.S. ... The second area is it really does help to create another opportunity to engage the youth, which is often a hard-to-reach group. Kids with time to play do things they watch on TV, so it'd be a good way to get youth engagement.
"And the third piece, and time will tell how impactful it is here, we had a situation with the Australian federation where we applied for government funding on the grassroots level, and we found you don't get time if the federation doesn't have an Olympic team. It really could be a nice accelerator."
Despite the NFL's strategy of staging games in London, American football does not rank among the more popular sports in the UK. (David J. Phillip/Associated Press)
For now, the league is continuing forward with its initiative in London and the annual game at Wembley. New England Patriots owner Robert Kraft said earlier this summer he'd like to see a team based there in the next decade. Parsons, however, said American football would have to be "a top four or five sport" there from a popularity standpoint to sustain a team, and it now stands seventh or eighth. The Buffalo Bills, meanwhile, are re-upping their agreement to play games in Toronto, a city the league believes could sustain a team right now.
Inclusion in the Olympics, though, is still the big prize.
"For folks like me, in terms of our work with an international federation, it'd be like striking gold," Hallenbeck said. "It's the greatest end result; it'd mean we've achieved the ultimate goal. For the NFL, there'd be a delicate balance, in not wanting (to upstage) the grandeur of the Super Bowl. But from a USA Football standpoint, it would be the ultimate stage to promote our game. It would mean we'd been extremely successful growing our game."
Players have spoken out about the issue. Green Bay Packers quarterback Aaron Rodgers recently expressed his desire to compete in the Olympics.
He will never get that shot. The odds are long for the next generation of players, as well. But the benefits of going for inclusion, and the windfall that would result, are so significant that those like Wiking and Hallenbeck don't hesitate to chase it.
"If you were to ask someone 25 years ago if there'd be as many non-Americans in the NBA as there are now, they'd have said no," Wiking said. "If you said 40 years ago that half the players in the NHL would be from outside North America, they'd think you were very wrong. And it's the same in all sports. You open that door for other countries, and they will get better."
Recognition by the IOC would jar the door loose for American football. Swinging it wide open will be much more daunting.
Follow Albert Breer on Twitter @AlbertBreer.
"Hook 'em with the lead. Hold 'em with laughter. Exit with a quip they won't forget." ˜ Erma Bombeck
---
Congratulations to the winners of the 2018 Erma Bombeck Writing Competition!
Read the winning entries and plan to attend the 2018 Erma Bombeck Celebration.
---
Watch this page for continued updates as the Library invites an esteemed panel of judges including actors, actresses, authors, bloggers, columnists, comedians, editors, producers, professors, and writers to score the Erma Bombeck Writing Competition. We thank them for their time and expertise! See the list of judges from the last competition.
---
Dave Barry (Humor Category)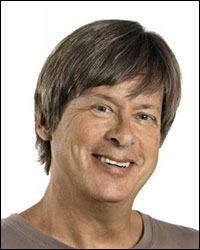 Pulitzer Prize-winning humorist Dave Barry will serve as the finalist judge in the humor writing category of the 2018 Erma Bombeck Writing Competition. Barry has written more than 30 books, including the novels Big Trouble, Lunatics, Tricky Business and, most recently, Insane City. He has also written a number of books with titles like Best. State. Ever.: A Florida Man Defends His Homeland, which, he quips, "are technically classified as nonfiction, although they contain numerous lies." In 2006, he served as the opening night keynote speaker at the University of Dayton's Erma Bombeck Writers' Workshop. Photo by: Daniel Portnoy Photography, daniel@danielportnoy.com.
Bonnie Jo Campbell (Human Interest Category)
Award-winning novelist and short story writer Bonnie Jo Campbell will serve as the finalist judge in the human interest writing category in the 2018 Erma Bombeck Writing Competition. She is the bestselling author of Mothers, Tell Your Daughters, Once Upon a River and American Salvage, among other works. Author Tom Bouman, writing in 2009 for the national British newspaper The Guardian, places American Salvage on the Top Ten List of Rural Noir novels alongside Alice Walker's The Color Purple, James M. Cain's The Postman Always Rings Twice and The Complete Stories (1946-1952) of Flannery O'Connor. Campbell was a National Book Award finalist, NBCC Award finalist and a Guggenheim Fellow, and the Boston Globe called her a "master of post-industrial landscapes." She rides a variety of bicycles and a donkey in Kalamazoo, Michigan. Photo by: Blue Flower Arts.
---
Deb Amlen (Humor Category)
Deb entertains and challenges crossword puzzle lovers from all over the world in The New York Times' daily Wordplay column, and she is very proud of the fact that far more of her jokes have made it past the copy desk than have been edited out. Her books, It's Not P.M.S., It's You and Create Your Life Lists can be found where all questionable literature is sold, and her other work has been featured in The New York Times, The Washington Post, The Los Angeles Times, The Onion/A.V. Club, The Huffington Post, The Establishment and BUST Magazine. Deb was a founding columnist with David Pogue's Yahoo Tech magazine, and she lives in New Jersey with her very patient partner, her kids and her Extremely Spunky Border Terrier™, Jade.
Gina Barreca (Humor Category)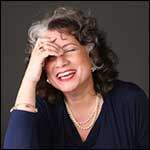 Hailed as "smart and funny" by People magazine and "Very, very funny. For a woman," by Dave Barry, Gina Barreca was deemed a "feminist humor maven" by Ms. Magazine. Novelist Wally Lamb said "Barreca's prose, in equal measures, is hilarious and humane." Author of If You Lean In, Will Men Just Look Down Your Blouse? and It's Not That I'm Bitter as well as the bestselling They Used To Call Me Snow White, But I Drifted, Gina's work has appeared in The New York Times, The Independent of London, The Chronicle of Higher Education, Cosmopolitan, and The Harvard Business Review. Gina, who is a Professor of English at the University of Connecticut and winner of UConn's highest award for excellence in teaching, is a Trustee of the Mark Twain House & Museum, a member of the Friars Club and an honoree of the Connecticut Women's Hall of Fame.
Chase Bartels (Humor)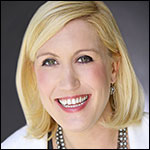 For the past 13 years, Chase Bartels has been successfully guiding careers in Hollywood. Writers who have been under her professional guidance can currently be found working on over 40 of today's highest rated TV shows including: Stranger Things, The Handmaiden's Tale, Insecure, Taken, Agents of SHIELD, Chicago PD, Gotham, The Gifted, How to Get Away with Murder, The Flash, Lucifer, and Shameless just to name a few. Before launching CHASE-LA.com for Hollywood hopefuls, she worked as Head of Development for a production company on the Disney Lot in Burbank, CA producing original pilots for ABC Studios. Before she started developing for primetime, Chase was a key executive at the Warner Bros. Writers' Workshop for seven years. There she annually identified, developed and mentored the leading fresh writing talent for Warner Bros. Television's producers to draw upon. Prior to joining Warner Bros., Chase worked at the venerable William Morris Agency where she supported top actors, writers, and producers for the agency in their TV and Film departments. Her experience working as both a buyer and a seller in Hollywood has given her a unique perspective on the business of Entertainment.
Nancy Berk, Ph.D. (Humor Category)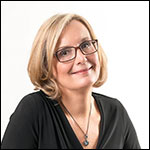 Armed with a Ph.D. from Vanderbilt University and the skills of a therapist, professor and researcher, clinical psychologist Dr. Nancy Berk weaves her traditional training into a unique brand of humor and writing that has landed her an award-winning magazine column, a celebrity podcast, a book with a feature film cameo, and an online entertainment and advice column for PARADE magazine. Deemed by celebrities and publicists to be one of the most insightful interviewers in the business, Nancy's chatted with more Oscar, Grammy, and Emmy Award winners and Rock and Roll Hall of Famers than she can count. Her kids still aren't impressed.
Marybeth Hicks (Human Interest Category)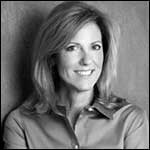 Author, columnist and speaker Marybeth Hicks spent more than a dozen years writing from the intersection of parenting and culture. An author and columnist, she previously wrote for the The Washington Times and Catholic Digest magazine, among other outlets. These days, Marybeth is a frequent keynote speaker for women's organizations, civic clubs, parent groups, school communities and churches. In addition to her writing and speaking practice, she currently serves as Director of Marketing at FAITH Catholic, the publishing and communications company of the Catholic Diocese of Lansing, Michigan. A frequent commentator on cultural issues, Marybeth has appeared on national television outlets including Fox News Channel's Hannity and Fox and Friends , the Christian Broadcasting Network's 700 Club and EWTN's The World Over, and on dozens of national and regional radio programs including those hosted by Sean Hannity, Dennis Miller, Laura Ingraham, Jim Bohannon, Hugh Hewitt, G. Gordon Liddy, Brian Kilmeade and others. Marybeth began her career as a writer in the Reagan White House, and later was a communications specialist in the educational, healthcare and corporate sectors. A graduate of Michigan State University, she serves on the advisory board of the Parents Television Council, an organization seeking to promote decency on the airwaves. Marybeth and her husband Jim Hicks make their home in South Georgia and are the parents of four young adults.
Mary McCarty (Human Interest Judge)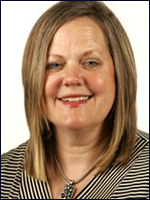 Mary McCarty is a longtime Dayton-area columnist and reporter who currently teaches journalism at The University of Dayton. McCarty's column has appeared regularly on the national editorial wire and was widely syndicated through Cox News Service. She also served as an investigative reporter for the Dayton Daily News, specializing in narrative nonfiction projects. Before joining the Dayton Daily News, she was a staff writer and senior editor for Cincinnati Magazine. Mary has received many state and national awards for her writing, including the H.L. Mencken Award as well as being named Writer of the Year for Cox Newspapers and Best Columnist in Ohio by the Ohio Society of Professional Journalists. Mary has been involved with the Erma Bombeck Writers' Workshop since its inception -- a very meaningful connection because of her mother's college friendship with Erma.
Tim Waggoner (Human Interest Category)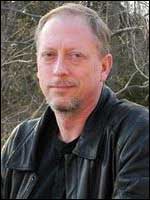 Tim Waggoner has published close to forty novels and three collections of short stories. He writes original dark fantasy and horror, as well as media tie-ins, and his articles on writing have appeared in numerous publications. He's won the Bram Stoker Award and been a finalist for the Shirley Jackson Award and the Scribe Award. He's also a full-time tenured professor who teaches creative writing and composition at Sinclair College in Dayton, Ohio. Visit him on the web at www.timwaggoner.com, on his blog, Facebook or Twitter.
---
Jim Bebbington
Jim Bebbington is the editor of the Dayton Daily News. He attended Purdue University and the Columbia University Graduate School of Journalism, and has been a reporter and editor for Cox Media Group Ohio since 1994. He has taught journalism at the Ohio State University and Ohio Dominican College.
Barb Best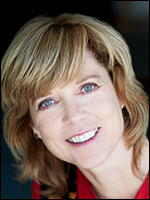 Barb's fun blog "I Feel Your Pain" appears at BarbBest.com and Alltop.com - and woo hoo - it was named by Feedspot as one of the "Top 100 Humor Blogs on the Planet." Her comedy material has been performed by Joan Rivers and her essays and light verse have been published in numerous print and digital publications. Be sure to boost your feel-good hormones by treating yourself to Barb's latest book The Misery Manifesto: A Self-Help Parody for the Self-Absorbed. Did you know? She's an Erma Bombeck Global Humor Winner.
Rob Bloom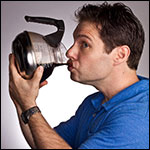 Rob Bloom is an advertising Creative Director, award-winning comedy writer, and 80s pro wrestling historian. He has written for the Cartoon Network, McSweeney's, The Onion, NPR, among others. Recently, Rob's short film, produced by the UCB Theatre, played in more than 20,000 theaters across the country. Rob is also the writer of a syndicated humor column, which has been praised by the Erma Bombeck Writing Institute, as well as by his parents who display it on their refrigerator with magnets shaped like fruit. Find Rob on Twitter at @robbloomcw and at his site, RobBloom.com.
Kim Bongiorno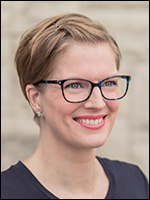 Kim Bongiorno is an author, freelance writer and the blogger behind Let Me Start By Saying. She is a contributor to various online and print publications, has been published in nine books, including the New York Times bestseller I Just Want to Pee Alone, has a short story collection titled Part of My World and recently completed her first young adult novel. Learn more on KimBongiornoWrites.com, then get your daily chortles by following her on Twitter and Facebook.
James Breakwell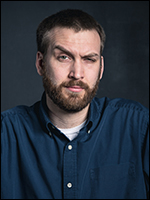 James Breakwell is a professional comedy writer and amateur father of four girls, ages seven and under. He is best known for his family humor Twitter account @XplodingUnicorn, which boasts more than a million followers. The account went viral In April 2016 and transformed James from a niche comedy writer into one of the most popular dad brands on social media. James has been profiled by several media outlets including USA Today, US Weekly, The Daily Mail, Metro, The Telegraph and various ABC and Fox TV news affiliates. His articles have appeared in Reader's Digest, The Federalist, and AskMen. He writes a bi-monthly newspaper column for the IndyStar and has been a guest multiple times on HLN's The Daily Share. Closer Magazine named James its 2016 Blogger Dad of the Year. In 2017, he was a finalist for a Shorty Award in the parenting category. James writes more than just family jokes. His Star Wars parody account @VeryLonelyLuke went viral in December 2015 and now has nearly 350,000 followers. James' debut book, Only Dead on the Inside: A Parent's Guide for Surviving the Zombie Apocalypse, released in October 2017.
Jennifer Brown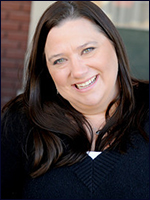 Jennifer is the author of acclaimed young adult novels, Hate List, Bitter End, Perfect Escape, Thousand Words, and Torn Away. Her debut novel, Hate List, received three starred reviews and was selected as an ALA Best Book for Young Adults, a VOYA "Perfect Ten," and a School Library Journal Best Book of the Year. Bitter End received starred reviews from Publishers Weekly and VOYA and is listed on the YALSA 2012 Best Fiction for Young Adults list. She is also the author of the Shade Me series. Jennifer's debut middle grade novel, Life on Mars, was released in 2014, and was followed by How Lunchbox Jones Saved Me from Robots, Traitors, and Missy the Cruel and Pennybaker School is Headed for Disaster. Jennifer also writes , as well as women's fiction, under the name Jennifer Scott. Visit her at www.JenniferBrownAuthor.com or www.JenniferScottAuthor.com.
Michael Campbell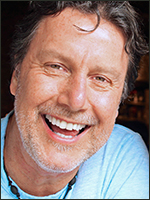 Michael Campbell is a humor writer and musician. Of Mice and Me, Campbell's 2017 collection of humor essays, is now available in print and eBook editions, as is his previous book, Are You Going To Eat That? His "Dumpster" column closes every issue of Food & Spirits magazine. Campbell also has four albums of original songs. The 2015 album My Turn Now includes a title track with a hilarious cameo by former game show host Richard Dawson. Learn more at michaelcampbellsongwriter.com.
Molly Campbell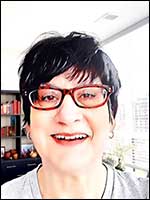 Molly D. Campbell is a two-time Erma Bombeck award winning writer. She is the author of two novels, Keep the Ends Loose and Crossing the Street, published by The Story Plant. She is also an artist. Molly is working on her third novel. She lives in Dayton with her husband and four cats.
Donna Cavanagh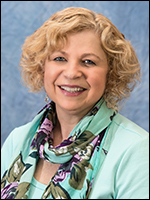 Donna Cavanagh is founder of HumorOutcasts.com (HO) and the partner publishing company, HumorOutcasts Press which now includes the labels Shorehouse Books and Corner Office Books (HOPress-Shorehousebooks.com). Cavanagh launched HO as an outlet for writers to showcase their work in a world that offered few avenues for humor. HO now features the creative talents of more than 100 aspiring and accomplished writers, producers, comics and authors from all over the world.
Karen Chee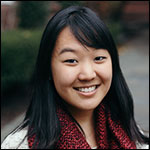 Karen Chee is a comedy writer and performer based in Brooklyn, NY. Originally from the Bay Area, Karen has written for The New Yorker, McSweeney's, Shondaland, The Huffington Post, and many other websites. She has a piece in an upcoming issue of The American Spectator and is excited for print mags to make a real comeback. You can find her on Twitter @karencheee.
Jackie Curl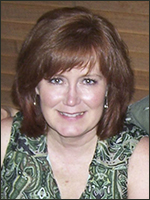 Jackie Curl handles public information for Washington Township, Ohio where the print materials she produces have won frequent awards from the City-County Communications and Marketing Association. Previously, as a reporter for the Springfield News-Sun, she wrote a column that took top honors from the Ohio Associated Press and Ohio Newspaper Women's Association. According to one judge: "She writes about Erma Bombeck-like topics, yet in her own unique style." Jackie has completed stints as adjunct professor at Antioch College for the Writing Well and journalism curriculum and as copy director for a communications firm with clients in the telecommunications industry. When she isn't writing, she is reading modern and classic novels with fellow members of the "Reinterpreting the Classics" book club.
Matthew Dewald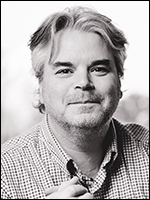 Matthew Dewald is a former director of the Erma Bombeck Writers' Workshop. He is now a writer and editor in Richmond, Virginia.
Irene Dickey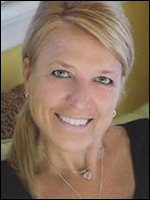 Irene Dickey is an author, consultant, and a lecturer of marketing in the School of Business at the University of Dayton. As the landscape of business continues to rapidly change, Irene closely follows news and trends to educate her audiences on important and emerging topics and developments. Consistent with the University of Dayton's mission, she has a passion for working with persons and organizations in the community in a broad scope of activities in order to help them grow and strengthen. Irene has won numerous teaching, professional and community awards. She has also been a frequent judge for the Dottie Yeck Good Life Award contest at the library. Irene lives in Washington Township with her husband and two dogs and is blessed to be surrounded by her growing family. She once said, to her, the Washington Centerville Public Library was like a "candy store."
Norine Dworkin-McDaniel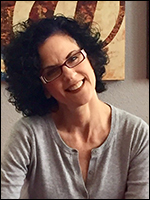 A longtime health writer turned "parenting snarkologist," Norine Dworkin-McDaniel has written for just about every women's magazine you can buy at the newsstand as well as for Parents Magazine, parenting.com, WhatToExpect.com and Scary Mommy. Named one of TODAYParents' Funniest Parents in 2015, Norine is the co-author of Science of Parenthood: Thoroughly Unscientific Explanations for Utterly Baffling Parenting Situations, winner of the Gold Independent Book Publisher Association's Benjamin Franklin Award for Parenting/Family and the Silver Foreword Reviews' IndieFab Award for Humor. The book has been translated and published throughout Asia, and it inspired Norine's "one mom show," Science of Parenthood Live!, which is (hopefully) coming to a kids museum or science center near you. Meanwhile, Norine's parents are thrilled that she's finally making use of her theatre degree. Her son remains unimpressed.
Kelly Epperson
Kelly Epperson has written 30+ books as a Ghostwriter, some for New York Times bestselling authors, one that sold 3 million copies. As Book Coach/Editor, she has helped countless clients become authors. She's been writing her weekly newspaper column since 2001. Kelly was hired by Larry Winget (television commentator/NY Times bestseller) and Suzanne Evans (business coach/NY Times bestseller) as Book Coach for their programs. Kelly works one-on-one with clients and offers group workshops, retreats, and online courses. Kelly still has the postcard she received from Dave Barry in 2001 offering encouragement as a columnist and is forever grateful!
Karin Esterhammer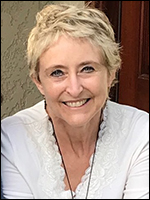 Former Los Angeles Times writer and editor Karin Esterhammer has just published a hilarious new book, So Happiness to Meet You: Foolishly, Blissfully Stranded in Vietnam (Prospect Park Books). Her essays have appeared in the Wall Street Journal Market Watch, the Chicago Tribune, the Baltimore Sun, Asia Life magazine, and a bunch of tiny newspapers across the country that still owe her money.
Bonnie Jean Feldkamp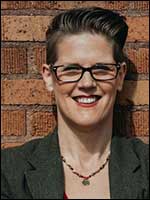 Bonnie Jean Feldkamp is a writer, wife and mom of three kids whose ages span two decades. Her work has appeared in The New York Times; Brain, Child Magazine; Scary Mommy and more. Her Cincinnati Family Magazine mom blog earned Best Overall Blog in the 2017 Ohio Society of Professional Journalists Awards. Bonnie is also the communications director of the National Society of Newspaper Columnists. Find her on Facebook, Twitter and Instagram @writerBonnie or on her website at WriterBonnie.com.
Jenny Gardiner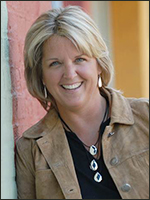 Jenny Gardiner is an award-winning #1 Kindle bestselling author who has published more than twenty-five novels, a memoir, and a collection of essays. Her work has been found in Ladies Home Journal, the Washington Post, Marie-Claire.com, Paste.com, and on National Public Radio. She was a columnist for Charlottesville's Daily Progress for over a decade, and is as an occasional essayist on regional NPR affiliate WVTF-FM. She's also the volunteer coordinator for the Virginia Film Festival. Jenny has worked as a professional photographer, an orthodontic assistant (learning quite readily that she was not cut out for a career in polyester), a waitress (probably her highest-paying job), a TV reporter, a pre-obituary writer, as well as a publicist to a United States Senator (where she honed her fiction-writing skills). She's photographed Prince Charles, Elizabeth Taylor, and the president of Uganda. She and her husband and many pets live in Virginia, where they love to petsit their kids' grandpuppies. She's really bad at math.
Lisa Goich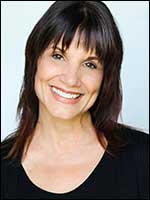 Lisa Goich is an author, award-winning advertising copywriter, major market talk radio host, blogger, journalist and stand-up comedian. Lisa's recent memoir, 14 Days: A Mother, A Daughter, A Two-Week Goodbye, was a National Indie Excellence Award winner and a Foreword Reviews INDIEFAB Book of the Year finalist. Lisa has worked for nearly two decades with multi-New York Times bestselling author, Mitch Albom, on his weekday radio show on Detroit's legendary WJR. Her current podcast, A Girl On The Go, features one-on-one interviews with extraordinary women doing exemplary things in the world.
Mindy Hoffbauer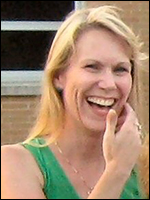 Mindy Hoffbauer is a professional explainer. During the past couple decades, Mindy has worked as a technical writer (just like Erma), editor, social media director for W. Bruce Cameron, online help developer, corporate trainer, and English adjunct instructor, among other things. She lives in Springboro, Ohio, has two grown children, and is married to a University of Dayton grad (just like Erma!). She writes mostly nonfiction, reads mostly fiction and never waves off the dessert cart (just like Guess-Who?).
Sarah Hutto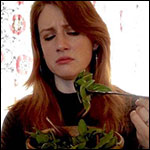 Sarah Hutto is a humor writer whose work has been printed in The New Yorker, The Washington Post, and The New York Times. She is a frequent contributor to McSweeney's and Daily Shouts on newyorker.com. Her recent piece, Things More Heavily Regulated Than Buying a Gun in the United States was the 3rd most read on McSweeney's Internet Tendency in 2017. She has won no awards and been nominated for nothing. You can follow her on Twitter, where she advocates for equal representation of women who aren't enthusiastic about salad in the stock photo industry. She is in the planning stages of a humor book.
Ryan Ireland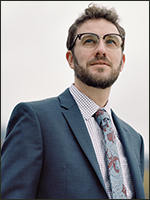 Ryan Ireland, PhD, is the author of two novels, Beyond the Horizon and Ghosts of the Desert. He has also published scholarly, popular, and creative nonfiction in Public Libraries Quarterly, Voices of Youth Advocates, and Ripcord. In 2016, Ryan delivered a TEDx talk about his research on public libraries, entitled, Your Story Matters. Currently Ryan sits on the board of the Antioch Writers' Workshop and co-chairs a nonprofit, Third Story Literacy Project, with his wife, Amber.
Leigh Anne Jasheway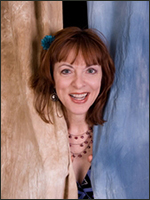 Leigh Anne Jasheway is a comedy writer, humorous motivational speaker, stand-up comic, comedy writing teacher and wiener dog wrangler. She is the author of 25 books, including Confessions of a Semi-Natural Woman; Don't Get Mad, Get Funny; Not Guilty by Reason of Menopause; Bedtime Stories for Dogs and Bedtime Stories for Cats; and her latest, The Dogs' Guide to Human(Kind). She won the national Erma Bombeck Humor Writing Award in 2003 for her true story on how her first mammogram caught on fire. She teaches comedy writing and improv at Lane Community College, and formerly, the University of Oregon. She is the humor columnist for the Register Guard's Weekend (for the past nine years), wrote weekly columns for The Comic News for nine years, and has written essays and columns for a variety of publications, including the Los Angeles Times, Family Circle, Good Housekeeping, and The Funny Times. She blogs on Medium as well as Accidentalcomic She is the former host of The Giggle Spot on All Comedy 1450 AM. She blogs at Accidentalcomic.wordpress.com, Wagnotwhine.wordpress.com, and on Medium. Read more about Leigh Anne on her website accidentalcomic.com.
Barbara Solomon Josselsohn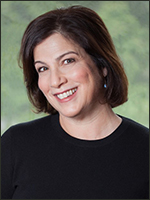 Barbara Solomon Josselsohn is author of the novel The Last Dreamer (Lake Union Publishing). Her articles and essays appear in a range of publications, including Parents Magazine, Consumers Digest, The New York Times, American Baby, Westchester Magazine, and Writers Digest. Online, her work appears on GrownandFlown.com, BrainChildMag.com, The ManifestStation.net, and other websites. She teaches novel writing at Sarah Lawrence College, as well as privately, and is a member of the American Society of Journalists and Authors and the Women's Fiction Writers Association. She is currently at work on her second novel. Visit her online at www.BarbaraSolomonJosselsohn.com or like her at Facebook.com/BarbaraSolomonJosselsohnAuthor. You can find her on twitter @BarbaraJoss.
Jill Kelley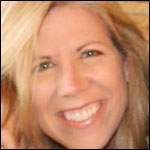 Jill Kelley has spent her career massaging the written word, serving as a reporter, columnist, editor, publication manager and marketing writer. She has worked for the Dayton Daily News and its affiliated products, the Anchorage Times, hibu magazines and, most recently, Woolpert—a national architecture, engineering and geospatial firm. Jill majored in English and minored in anthropology at Washington University in St. Louis before teaching in the Czech Republic, dispatching cabs in Alaska and managing a bookstore in L.A. The married mother of two now lives in Kettering, Ohio.
Susanne Kerns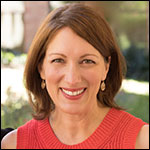 Susanne Kerns's stories have been featured online and in several humor & parenting anthologies. You can also find her at her blogs, SusanneKerns.com and TheDustyParachute.com. She spends a disturbing amount of time on Facebook and Instagram and occasionally ends up on Twitter when she hits the wrong button on her phone.
Kathryn Leehane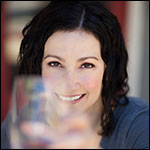 Kathryn Leehane spews words in print, on stage, and around the internet. Along with inhaling books and Pinot Noir, she writes the award-winning humor blog, Foxy Wine Pocket. Her essays have been published in the Washington Post and nine anthologies, including the latest installment of The New York Times best-selling series, I Just Want to Pee Alone. She has also been featured on dozens of popular web sites, including McSweeney's, Redbook Magazine, and Headspace. Kathryn lives in the San Francisco Bay Area with her husband, two children, and two ferociously snuggly pit bulls.
Anna Lefler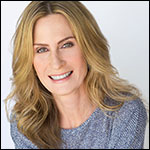 Anna Lefler is a humorist, comedy writer, and author of the novel Preschooled (Full Fathom Five, 2015), and the humor book The Chicktionary: From A-Line to Z-Snap, The Words Every Woman Should Know, which The Chicago Tribune called "a wry celebration of modern femininity." Anna is the founder of The Erma Bombeck | Anna Lefler Humorist-in-Residence Program, and she is a founding producer of the forthcoming Broadway musical, "Age of Power." Anna was a staff writer on the Nickelodeon/NickMom TV show "Parental Discretion," where she also served as a recurring guest comedian. She is a three-time faculty member of the Erma Bombeck Writers' Workshop and her humorous essays have appeared on Salon.com, McSweeney's Internet Tendency, and The Big Jewel. She has performed standup comedy in clubs around Los Angeles including the Hollywood Improv and the Comedy Store. Anna lives in Los Angeles with her two children, whom she regularly embarrasses.
Elly Lonon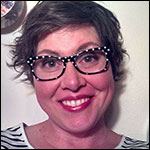 Elly Lonon is best known for her McSweeney's column, Amongst the Liberal Elite. Her work has also appeared in several parenting anthologies, The New York Times, O Magazine, Real Simple, Scary Mommy and a shocking number of now defunct sites. She won the last Pitchapalooza with her memoir, Lymphomania, which will hopefully find a home with a publisher very soon. She really, really hates writing in the third person. Read more on her blog, Twitter and Facebook.
Jen Mann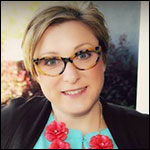 Jen Mann is best known for her wildly popular and hysterical blog People I Want to Punch in the Throat. She has been described by many as Erma Bombeck--with f-bombs. Jen is known for her hilarious rants and funny observations on everything from parenting to gift - giving to celebrity behavior to politics to Elves on Shelves. She does not suffer fools lightly. Jen is the author of the New York Times bestseller People I Want to Punch in the Throat: Competitive Crafters, Drop-Off Despots, and Other Suburban Scourges which was a Finalist for a Goodreads Reader's Choice Award. Her latest book is Working with People I Want to Punch in the Throat: Cantankerous Clients, Micromanaging Minions, and Other Supercilious Scourges. She is also the mastermind behind the New York Times bestselling I Just Want to Pee Alone series. Jen is a married mother of two children whom she calls Gomer and Adolpha in her writings - she swears their real names are actually worse.
Fred Marion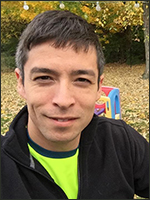 Fredrick Marion is the founder of www.daytonlit.com, a site committed to growing Dayton's literary scene. A former columnist and features reporter at the Palm Beach Post in West Palm Beach, FL, he also writes a weekly email newsletter on writing and life that's available at www.fredrickmarion.com. His first novel, a middle grade fantasy titled The Very Strange and Very Secret Trashcan Club, is in progress with representation by The Bent Agency. Proud papa to three kids (all 3 and under), all his shirts have a permanent spit-up mark on the left-hand shoulder. He says it adds character.
Lisa Smith Molinari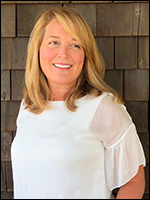 Lisa Smith Molinari writes the award-winning blog and syndicated column, "The Meat & Potatoes of Life," which appears weekly in military newspapers across the United States and in Stars and Stripes, the newspaper for the US Armed Forces. Her essays have also appeared in the Washington Post, USA Today, Huffington Post, Military Spouse Magazine, and multiple newspapers, magazines, websites and anthologies. Lisa currently serves as the President of the National Society of Newspaper Columnists. A 24-year Navy veteran spouse and mother of three, Lisa and her family currently live in Jamestown, Rhode Island. Follow Lisa @MolinariWrites and www.theMeatAndPotatoesofLife.com.
Martha Moody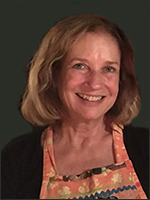 Martha Moody graduated from Oberlin College and the University of Cincinnati College of Medicine, spending 15 years in private practice. After publishing her first novel, Best Friends, she retired from private practice. Since then she has written three more books, The Office of Desire , Sometimes Mine, and Sharp and Dangerous Virtues. When Moody isn't working on her most recent manuscript, she is active in the Dayton Women's Literary Club and the Jewish Community Relations Council and as a writing teacher in the local public school system. Moody is also involved in a long-term project teaching English to middle school students in the Arab village of Deir al Assad, Israel. In acknowledgement of her philanthropy, Moody was honored by the YWCA in 2011 as a Woman of Influence and by the local NCCJ in 2015 with a "Humanitarian Award." Visit her website at marthamoody.net
Allia Zobel Nolan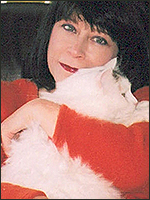 Allia Zobel Nolan is an internationally published, award-winning author of close to 200 children's and adult trade titles. Her books reflect her two main passions, God and cats, and include such varied titles as, "Cat Confessions: A Kitty-Come-Clean Tell-All Book" (112,000+ copies sold); "Whatever Is Lovely: a 90-day Devotional and Journal", "The Worrywart's Prayer Book", "The Joy of Being Fifty" (illustrated by New Yorker cartoonist, Roz Chast) "Angels in the Bible Storybook", and "Women Who Still Love Cats Too Much" (illustrated by Nicole Hollander). Among other places, her work has also been featured in The New York Times, The International Herald Tribune, Huffington Post, The Irish Independent News, Cosmopolitan, Glamour, The Washington Post, and The Los Angeles Times. Non-fake-news items about her books and her cats may be found at www.AlliaWrites.com.
Bill O'Neill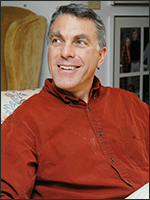 Bill O'Neill has written for the Cape Cod Times, the Boston Globe, the London Sunday Times, CMJ New Music Monthly, the Harvard Independent, and a batch of other publications. He was the lifestyle editor at the Cape Cod Times for almost 10 years, and the paper's pop-music columnist for 12 years. He won awards for his interviews with a mannequin keeper, Liza Minnelli and a guy who claims to be Elvis Presley Jr.
http://www.facebook.com/billowrites
billowrites.com
Max Pross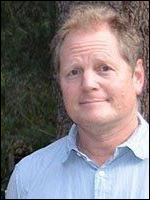 Max Pross is a Primetime Emmy Award-winning producer and writer known for The Simpsons (1989), Seinfeld (1989) and Late Night with David Letterman (1982). He has been nominated for a Primetime Emmy ten times and twice for Writers Guild of America, USA. Together with writing team partner Tom Gammill, he has also written for Saturday Night Live, The David Letterman Show, The Wonder Years, and Monk.
Ron Rollins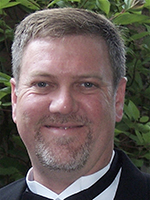 Ron Rollins is director of digital content for Cox Media Group Ohio and the Ideas & Voices opinion pages editor for the Dayton Daily News and its two sister papers in southwest Ohio. He's served in a variety of writing and editing positions at the DDN and Cox since 1986.
Irving Ruan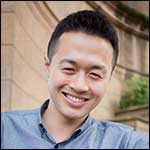 Irving Ruan is a comedy writer, performer, and producer, and his work has been featured in McSweeney's, Funny Or Die, and The Bold Italic. He is currently working on a book of short stories and has not won any awards. You can follow him on Twitter, where his tweets are read by hundreds but only three are entertained.
Joel Schwartzberg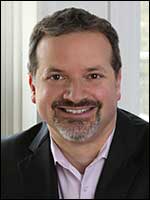 Joel Schwartzberg is a nationally-published essayist and award-winning author of Get to the Point! (2017), Small Things Considered (2014), and The 40-Year-Old Version (2009). Joel is also a speechwriter and public speaking trainer, and his essays have been published in Newsweek, The New York Times Magazine, The New York Daily News, The New York Post, New Jersey Monthly, The Star-Ledger, Fast Company, and five editions of Chicken Soup for the Soul.
Amy Hartl Sherman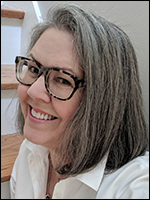 Amy Hartl Sherman is a graduate of the University of Illinois, a writer, cartoonist, humorist, and retired flight attendant. Amy has been published in Feisty After 45, The Heron's Nest, It All Changed in in Instant: More Six Word Memoirs, and Laugh Out Loud: 40 Women Humorists Celebrate Then and Now. More of her work can be found at krankykitty.com and witfaced.com.
Pam Sherman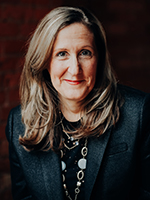 Pam Sherman, is a nationally-syndicated columnist, actor, recovering lawyer and leadership consultant who was profiled in People Magazine about her career transition from attorney to actor. Today Sherman conducts programs and coaches leaders all over the world in leadership communications and how to present themselves and their stories with passion. Her nationally-syndicated column, The Suburban Outlaw can be read in Gannett publications, including the Democrat + Chronicle, Rochester Magazine and USA Today. Her best-selling book, The Suburban Outlaw: Tales from the EDGE is sold on Amazon. Pam will be returning to the stage in Geva Theatre's production of At Wit's End in January. See more at www.suburbanoutlaw.com and www.shermanedge.com.
Ritch Shydner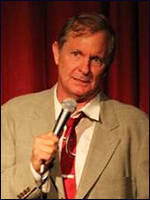 In the 1980's, Ritch Shydner made numerous appearances on TV, including Late Night with David Letterman and The Tonight Show with both Johnny Carson and Jay Leno. He did an HBO half-hour special, "One Night Stand." He played Al Bundy's co-worker on "Married with Children", and made guest appearances on many other TV shows, such as "Designing Women" and "Roseanne." Ritch was able to translate his modest success on TV into an obscure film career, appearing in Steve Martin's, "Roxanne," and Eddie Murphy's, "Beverly Hills Cop II," before moving on to minor roles on smaller pictures. Ritch wrote for sitcoms such as "Roseanne", "The Jeff Foxworthy Show," and HBO's "The Mind of the Married Man." Ritch wrote material for Jeff Foxworthy's Grammy nominated comedy albums, "Totally Committed," and "Big Fun." He also wrote for Ron White and Jay Leno. In 2006 Ritch was co-author of a book on stand-up, "I Killed". In 2010 Ritch produced and performed in an award winning documentary on the world of stand-up comedy, "I Am Comic". Ritch's new book, Kicking Through The Ashes: My Life as a Stand-up in the 1980's Comedy Explosion, is OUT NOW! Read a story from the book. Currently Ritch is writing a movie adaptation for HBO of Bill Maher's book, "True Story".
Jack Thomas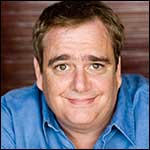 Jack Thomas is an executive producer, former attorney, stand-up comedian, and a Primetime Emmy Award-winning writer and producer known for The Fairly OddParents (2001), Regular Show (2010) and The Replacements (2006). He currently works for Dreamworks Animation where he helped launch the "Turbo:FAST" series for Netflix and writes on the series; "Dragons: Race to the Edge." Thomas has had an eclectic writing career - everything from writing introductions for American Movie Classics to writing comedy sketches for the FOX NFL Pregame Show to even polishing up the script for the feature "Carpool" - before landing in animation in 2001 on The Fairly OddParents. He met Nancy Cartwright at Ohio University when they were on the speech team together.
Brian Thompson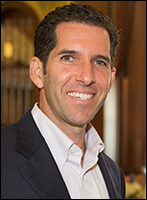 For more than 15 years, Brian Thompson has been writing the weekly humor column, Life in a Nutshell, for The St. Augustine Record in Florida. The column has won 7 Florida Press Club awards for commentary, including second place in 2015. You can read "Life in a Nutshell" online at www.nutshellcity.com. Thompson is a former journalist and editor, and has been a freelance writer for Scholastic's Parent and Child Magazine, Folio Weekly, Jacksonville Magazine, Street & Smith's Sports Business Journal, Rosebud, and Delicious Magazine. He has also done radio commentary on Jacksonville's WJCT Public Radio. He works at Flagler College in St. Augustine, Florida, where he edits Flagler Magazine, advises the student newspaper, and teaches opinion writing. He is the founder and past-president of the Florida College Press Association.
TJ Turner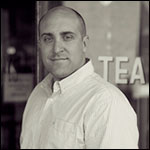 T.J. Turner is a novelist, a historian, a research scientist, and a Federal Agent. He graduated from Cornell University and as a Reserve military officer, he has served four tours in Afghanistan and was awarded two Bronze Star Medals (2013, 2017). His essay about his deployments to Afghanistan - The Power of Teddy Bears - was accepted and read on NPR's This I Believe national essay series. Turner lives in central Ohio, with his wife, Nancy, and three children. You can find his newest book, Land of Wolves: the Return of Lincoln's Bodyguard, on Amazon.
George Waters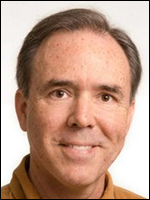 Winner of the prestigious Will Rogers Writing Contest, George Waters writes a weekly humor column which appears in newspapers and on his website , The "Wa" Blog. His work is featured in Suzette Martinez Standring's book, The Art of Column Writing, and his humorous parenting essays have appeared in L.A. Parent, Dallas Child, Kansas City Parent, New Jersey Family and numerous others regional parenting publications. Read more from George Waters in The Art of Column Writing: Insider Secrets from Art Buchwald, Dave Barry, Arianna Huffington, Pete Hamill and Other Great Columnists by Suzette Martinez Standring.
Michele Wojciechowski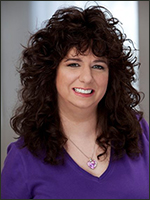 Michele "Wojo" Wojciechowski is a national award-winning writer and humorist as well as an editor, speaker, and stand-up comedienne. Her work has appeared in Discover, Reader's Digest, Family Circle, Taste of Home, Country Woman, Discover Life, Energy Times, Parade, Vanity Fair online, the PBS website Next Avenue, Forbes.com, BaltimoreSun.com, and many other publications and websites. Her humor book, Next Time I Move, They'll Carry Me Out in a Box, won an Outstanding Book Award from the American Society of Journalists and Authors. For 15 years, Wojo has written the award-winning humor column "Wojo's World." She also just likes saying "award-winning." Check her out on www.WojosWorld.com.
Linda Wolff
Linda Wolff writes at Carpool Goddess, where she proves that midlife, motherhood, and the empty nest aren't so scary. Her work has appeared on The Washington Post, Good Housekeeping, Cosmopolitan, Today's Parent, Grown and Flown,Your Teen, and many more.Her humorous essays have been published in numerous anthologies, the most recent: But Did You Die? Setting the Parenting Bar Low. Linda lives in Los Angeles with her husband and is the proud mama of two grown kids,who still enjoy coming home to visit.
Jerry Zezima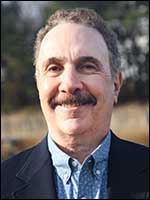 Jerry Zezima writes a humor column for his hometown paper, the Stamford Advocate in Connecticut. His column is distributed by the Tribune News Service and has run in newspapers nationwide and abroad. It also is a regular feature on the Huffington Post. If you have ever wondered why journalism is in trouble, it would be because of him. Mr. Zezima is the author of three books, "Leave It to Boomer", "The Empty Nest Chronicles", and "Grandfather Knows Best", all of which are crimes against literature. They also come in handy for propping up wobbly table legs. As a chilling example of just how low journalistic standards have sunk, he has won many awards, including six for humorous writing from the National Society of Newspaper Columnists. Mr. Zezima has extensive television and radio experience and is a popular public speaker. He even has a blog: http://www.jerryzezima.blogspot.com. He lives on Long Island, N.Y., with his wife, Sue. They have two daughters, three grandchildren and many creditors. Mr. Zezima has no interesting hobbies.
Claire Zulkey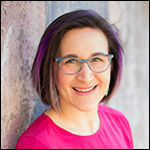 Claire Zulkey is a freelance writer and mother of two in Evanston, IL. She is the author of the young adult novel An Off Year, and runs the longstanding Chicago reading series Funny Ha-Ha. You can learn much more about her by going to Zulkey.com.
---